Online Fitness Training
Can't get to a gym? Want to work out at home? Try online fitness training with a program or trainer.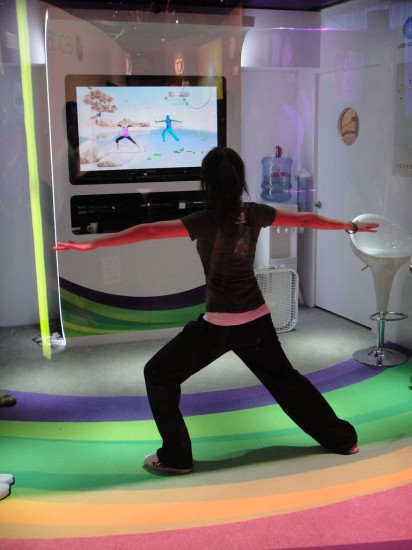 There are a ton of great workout videos that you can pop in the dvd player and get a hard workout right in your living room. You can also subscribe to a program like BodyRockTv, a free online workout program that provides a new workout every week. The workouts all are short and hard and you can pretty much do them anywhere.
There are other programs that you can subscribe to that are similar like Daily Burn. You can also sign up with a personal trainer online who will email your workout and diet plan to you or do the fitness training with you via Skype. 
You can also put together your own fitness training plan but this takes some time and research and trial and error in some cases. I give a lot of advice on here but again, they are things that I have tried and has worked for me.
Every BODY is different in that we all have different interests and likes and dislikes and varying levels and experiences with fitness. It's best to get a physical evaluation from a physician if you have not been exercising for some time and if you have been exercising or training regularly, it is still a good idea to progressively move forward and to record in a fitness training journal or app what you do and what is getting you results. 
The main things to remember are that you need to educate yourself since you are the one ultimately responsible for your health and how far you go with your fitness goals, even when working with a personal trainer or doing online fitness training. 
Whatever your goals are, and if you are going to workout on your own, there are basic things to remember:
1. Get a doctor's OK to start training or exercising. If you are pregnant, have had recent surgery, an injury or other disease or health issue, it's wise to talk to your physician about putting additional stresses on your body. He or she will give you advice about where to begin and what the limitations are. 
2. Always stretch and warm up properly before doing your workout. Most workout dvds or programs will include a warm up and cool down and give you tips about starting the workouts or program. 
3. Keep a fitness journal and food diary. These will help monitor your progress as well as let you know if something is bothering you, such as a pain in the knee or a constantly upset stomach. If you can refer back to what exercises you have been doing, such as too many squats and find out you have been doing them with bad form or eating something like cottage cheese and find you are lactose intolerant, you can fix these things. 
4. Check in with a gym, fitness trainer or educate yourself by reading or watching a good workout video to find out how to properly do strength training exercises or tips on running or choosing good shoes. 
5. Remember about acclimating to your environment. Check the weather - if it's going to be really hot and you feel like going for a run and you have NOT been working out outdoors, don't do too much too soon in the heat. The same in the cold. Your body needs time to get used to working hard in these conditions. 
If you are going to do online fitness training, all of these tips apply as well.